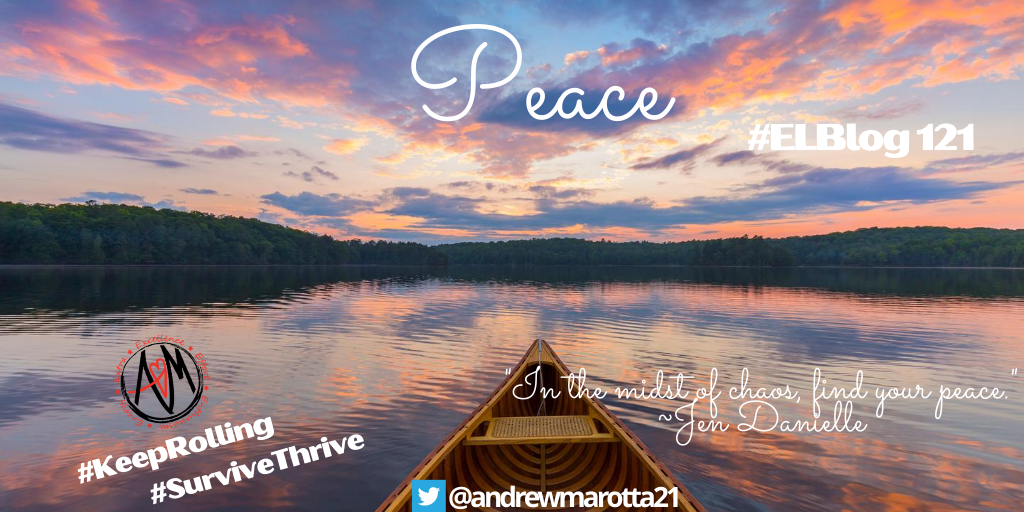 Peace. We all want it. We all need it. There's so much happening around us right now with political turmoil, the racial inequities that are being brought to the surface, and the anxieties and worries of people's jobs. There's also the educational uncertainties. What is school going to look like in the fall? What are my responsibilities going to be? Am I able to teach 100% virtually every day, and what will that look like? All questions and worries for so many of us and our colleagues.
I went on a date with my wife one Friday back in July. It was a beautiful warm summer afternoon, but not very humid. Later in the evening, the temperature dropped to make it the perfect night. The set up was canoes and brews. We took a two-hour canoe ride followed by some craft beers at a local brewery in the Poconos. Once we put the canoe in the water and started to gently paddle down the Delaware, we both realized, this was amazing!
It was just perfect. The water was calm and still, and the sun was setting on the western side of the bank. I have never been on the river at that time. I had only done morning trips with a lot of people and a lot of moving parts. This was simple and peaceful. That's right, just peaceful. My wife and I had a chance to talk for over two hours uninterrupted. With the gentle sound of the paddle entering the water and just our conversation. The picture almost looks fake, doesn't it?
We were re-filled and rejuvenated from just that short amount of time, so I urge you to find those areas of peace in your life. Whether it is yoga, or a walk on a cool summer morning, A book at the beach, or a long soak in a tub? Where is that area of peace for you in your life and how can you get there more often?
We have already made another reservation and certainly plan on doing this again before the summer leaves us. Wishing you the best for you and your family during this time! #KeepRolling
Quote: "Every breath we take, every step we make, can be filled with peace, joy and serenity." —Thich Nhat Hanh
I am happy to announce a partnership with Halfsies Cookie Company. Looking to order fresh, homemade cookies for a friend, event, or gift? Halfsies cookies is your place!
Use the discount code MAROTTA15 for 15% off. My friend David, and his wife Heather, bake these cookies fresh daily, vacuum seal them, and ship them right to your door.
Trust me when I say, these are some of the best cookies I've ever had. Give it a shot!